By road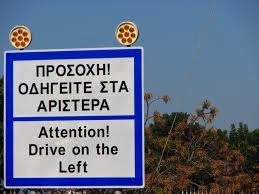 Take the road out of the airport and at the T junction turn right. Follow this road for approximately 500m, you will see a Supermarket on your right. Turn left opposite the supermarket and join the motorway heading towards Limassol.
Follow the motorway until you see the junction 42A. Leave at this point and turn right at the end of the slip road under the motorway. At the T junction turn left to Pissouri.
Follow this road for approximately 9 Km. You will enter the village and see a petrol station on your right and a large Supermarket on the left.
100m past the petrol station turn right and follow the road up the hill. You will find a sharp turn right followed by the road curving around to the left, as the road bears right again opposite a modern bar turn right up the hill.
Follow this road until you find the football pitch on your right hand side. At the end of the football pitch turn right.
You will find the apartment approximately 100m along the road on your right hand side.         Check availability             Have a question?